Doctors & Staff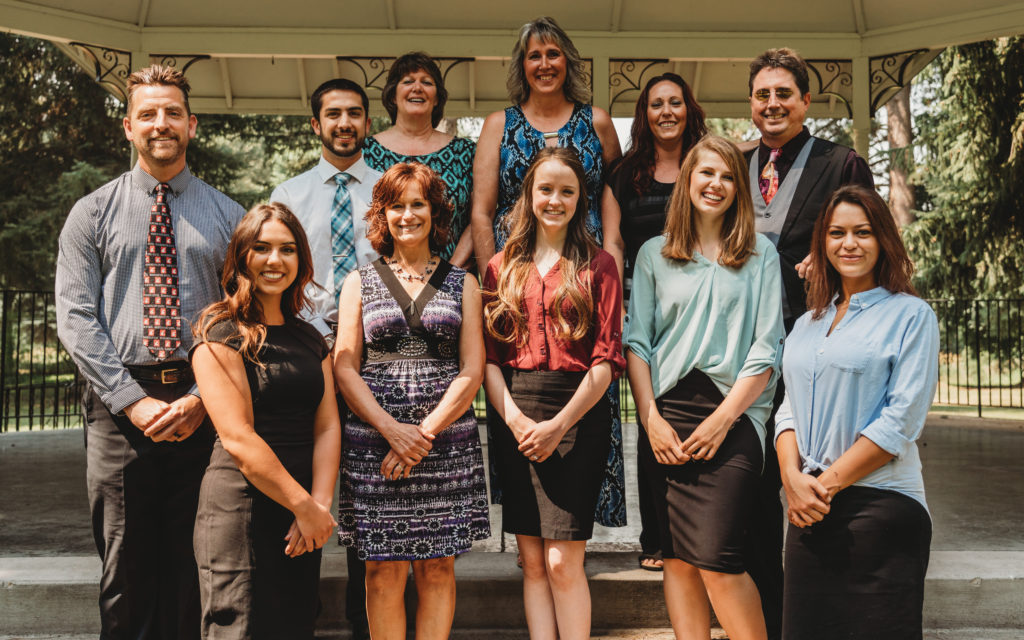 Meet our friendly and knowledgeable doctors and staff who make Deer Park Vision Source the leading provider of vision care in Deer Park.
---
Michael De Rosier O.D.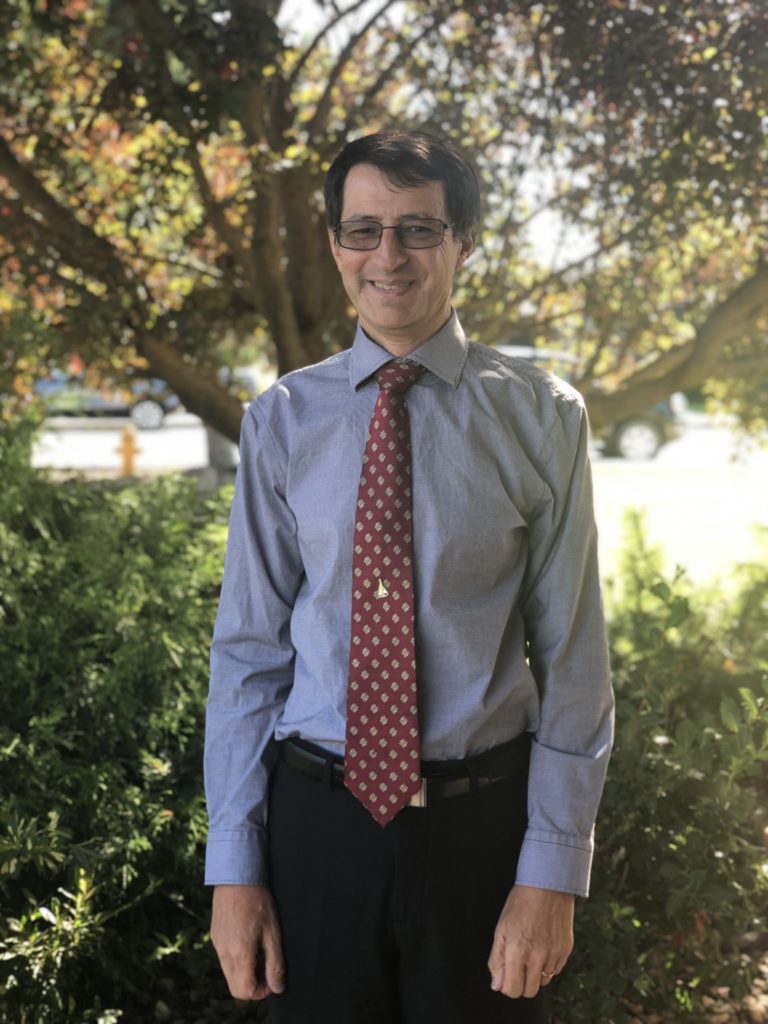 Dr. DeRosier is an active member of VOSH. VOSH stands for Volunteer Optometric Services to Humanity. This is an international organization that is striving to eliminate avoidable blindness in our world today. VOSH/International signed a declaration with the World Council of Optometry and the World Health Organization in 2001 to achieve this by 2020. Each year, VOSH chapters average between 80 and 90 missions serving in excess of 100,000 people.
Dr. DeRosier began serving with VOSH in 1986. He previously sat on the VOSH NW Board and was president of the chapter. Today he sits on the International Board and chairs the Technology Transfer Program (TTP). TTP accepts optometric equipment donations. They take this equipment, ensure that it works well, refurbish it, and then send it to clinics and schools in developing countries. Their goal is to educate future optometrists in developing countries and to give them the tools necessary to establish a good practice. This program was founded in 2006.
As a member of VOSH, Dr. DeRosier has had the opportunity to travel on several eye missions over the years. He has been to Honduras, Nicaragua, Guatemala, and Samoa. For each mission, a team of 16-22 people travel to a developing country and do eye exams. If a patient needs glasses, the doctors give them donated glasses that are similar to their prescription. Our practice is always accepting gently used prescription glasses for these missions.
---
Jeremy Marcuson O.D.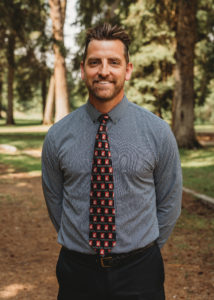 Jeremy is a native of the Spokane area. He attended Washington State University, graduating with a degree in Biochemistry. He earned his Doctorate of Optometry in 2004 at Pacific University College of Optometry. Following graduation, Dr. Marcuson completed a year-long residency program at the Spokane VA Medical Center. He joined Dr. DeRosier in July of 2005
Each year, the Optometric Physicians of Washington selects a Doctor of Optometry of the Year and a Young Doctor of Optometry of the Year.  Dr. Marcuson was awarded the Young Doctor of Optometry of the Year award for the year 2007-2008. He currently serves as the co-chair of the  Optometric Physicians of Washington education committee.  Today, Dr. Marcuson is active and past president of Deer Park Rotary. In his free time, he likes to go fishing in Alaska. He and his family live in the Deer Park area.
---
Nate Biancardi O.D.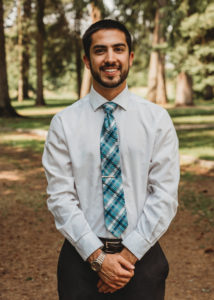 Nate was raised just north of Deer Park in Chewelah. He attended Washington State University and graduated in 2015 with a degree in Biology. He then moved to Arizona and completed his Doctor of Optometry degree at Arizona College of Optometry. While at AZCOPT Nate completed training in practices around the Phoenix area and Chicago that was centered around ocular disease.
Nate is a member of the Optometric Physicians of Washington and the American Optometric Association. While in Optometry school Nate was a member of the honors fraternity, Beta Sigma Kappa. In his free time, Nate likes to hike, play basketball, watch sports, and travel. Nate and his wife Sami currently live in the Spokane area.
---
Risa, Technician
Rise is a long-time resident of Elk, Washington. She began her career in retail management and worked for 18 years in the field of finance. She had the opportunity to make a career change and joined Deer Park Vision Source three and a half years ago. She trained directly under Dr. Marcuson and is now a well- qualified optometric technician. Working at Deer Park Vision Source has been a very rewarding career change for her. She has the opportunity to work with a great group of people and two terrific doctors who really care about their patients and their employees.
When Risa is not working, she's playing outside! She loves snowmobiling, boating, fishing, and ATVing.
---
Joanna, Technician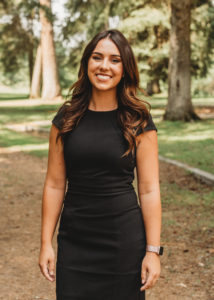 Joanna is a born and raised resident of Deer Park. She graduated from Deer Park Home Link in 2015 and the community has always been an important part of her life. She has a passion for learning new things and making people the priority, which has made being a technician at Vision Source a wonderful next step in her career.
In her free time, Joanna likes to spend her time camping, traveling, riding dirt bikes and playing her guitar. Anything outdoors! Joanna and her husband, Ryan currently live in the Deer Park area.
---
Dee, Scheduling Coordinator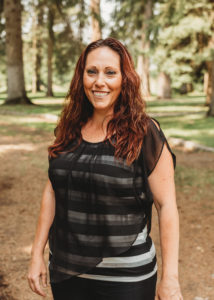 Dee has lived in the Deer Park area her entire life. She has been in the customer service industry for over 20 years and has built lasting relationships with many of North County residents she has served. Dee's warm and caring personality makes everyone feel welcome here.
She currently lives in Elk with her husband and three children. During her free time, Dee loves camping, horseback riding, boating and watching football.
---
Malia, Apprentice Optician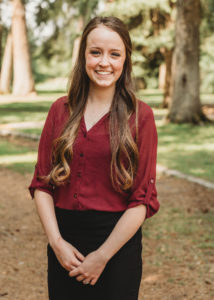 Malia is a 2018 graduate from Deer Park High school.  She has been a part of the Deer Park community for 12 years is very involved in the community. She is our new Optical apprentice. She is learning the ropes of the optical industry and is eager to expand her knowledge.
In her free time, she likes partaking in overseas mission trips, as well as other activities with her church, and spending time outdoors with her family boating, shooting, camping, and four-wheeling.
---
Adele, Office Assistant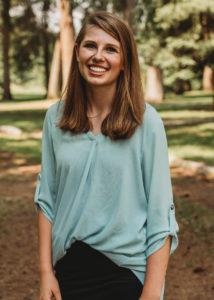 Adele is attending Deer Park High School and Whitworth University this year. She is our scanning expert and is excited to serve her community.
---
Debbi, Billing Specialist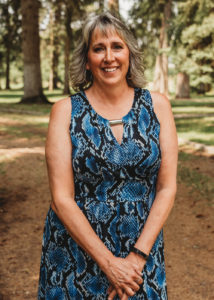 Debbi Davis is a long-time resident of Deer Park, Washington. She has a variety of experience from jobs and volunteer work. She had the opportunity to make a career change and joined Deer Park Vision Source almost a year ago.
Working at Deer Park Vision Source has been a very fulfilling career change for her. She enjoys the variety of responsibilities and meeting patients.
When Debbi is not working, she enjoys music/concerts, 4-wheeling, kayaking and relaxing at the lake.
---